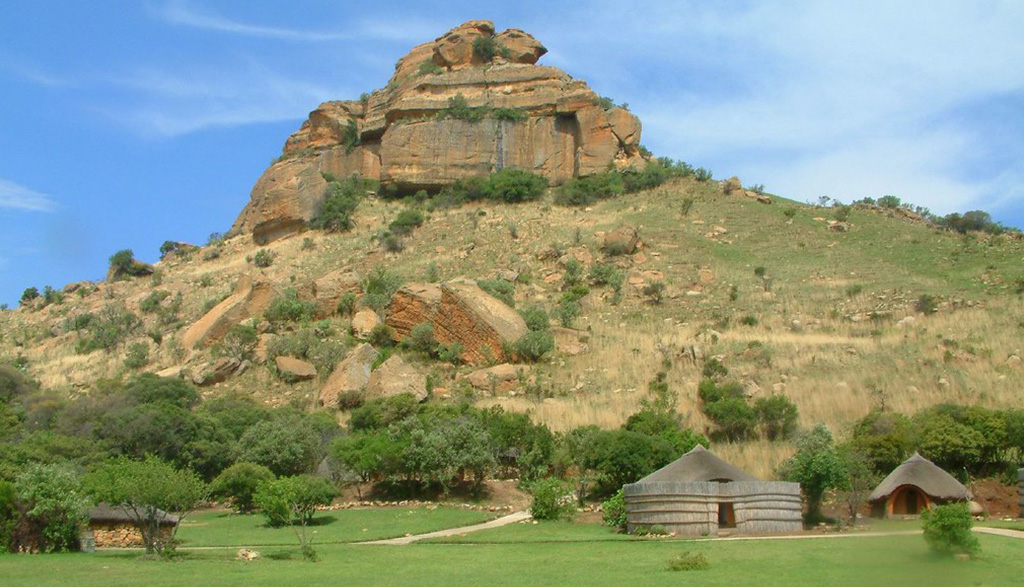 Golden Gate – Basotho Cultural Village
Be transported back in time when you visit the Basotho Cultural Village, which mirrors an 18th century Basotho village. Meet the chief, his wives, and the traditional healer. An amazing architectural sight with stunning settings and decorations that are a feast of colour for the eyes.
Watch traditional dancing and singing, a spiritual rejoicing that has been upheld for centuries, and see how women still grind maize and sift beer as they did generations ago. The village has an art gallery, curio shop and restaurant. .
Rondawel (HKD4)
1 bedroom with double bed
2 bathrooms, each with w/c and shower
2 bunk beds
Communal braai lapa
Kitchen
Veranda with Weber braai
Rondawel (HKD2)
1 bedroom with double bed
Communal braai lapa
Kitchen
Veranda with Weber braai
Wc and shower
Frequently Asked Questions
Activities:
Hiking and Nature Walks
Additional activities offered
Cultural Route
Herbal Trail
Museum Tour
Climate:
Mild highveld summers with the possibility of thunderstorms in the afternoon Ccold winters with occasional snow transforming the park into a white wonderland.
Take Note:
Pets are not allowed.
As outdoor lighting in camps is limited, a torch/headlamp is required when walking outside at night.
Firearms must be declared and sealed on arrival.
Vehicle repair, medical, post office and police services at Clarens (17 km) or Bethlehem (± 60 km).
Remember to bring a hat, walking shoes, sun block, camera, binoculars, and wildlife reference books.
Hikers on day and overnight trails must always carry sufficient water.
Take cool and light clothing for summer and warm clothing for winter.
Area prone to sudden weather changes.
Any Questions?
We would be more than happy to help you. Give us a call or email us, and we will get back to you asap.
021 8135868
travel@toursa.com