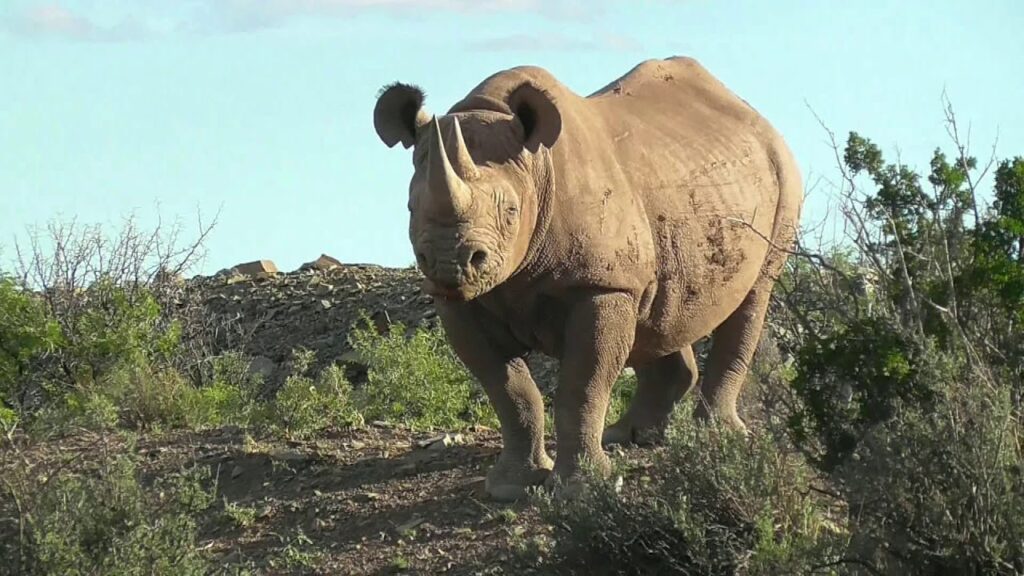 Karoo Park
Near Beaufort-Wes, The Great Karoo is a vast and unforgiving landscape of which the Karoo National Park is but a small portion. Being the largest ecosystem in South Africa, the Karoo is home to a fascinating diversity of life, all having adapted to survive in these harsh conditions.
Karoo National Park is dominated by the lofty Nuweveld Mountains and rolling plains, with a wide variety of endemic wildlife – such as black rhino, buffalo & black eagle – and a wide diversity of succulent plants and small reptiles. Activities include hiking, game viewing, scenic drives and more
Camp Site (CK6P)
Camp site with power point
Gravel Camp Site (CK6P)
Ceiling fans
Camp site with power point
Only suitable for trailer-tents and tents
Chalet (CH2/4)
2 Single beds
Double Sleeper couch (not suitable for adults)
Air-Conditioned
Kitchen, Microwave
DStv (limited channels)
WC & Shower
Breakfast Included
Cottage (CO3)
1 bedroom with double bed
Sleeper couch in lounge (not suitable for adults)
Air-Conditioned
Open Plan Kitchen, Microwave, Hotplate, Fridge
DStv (limited channels)
WC & Shower
Under Roof Braai Facility
Breakfast Included
Family Cottage (FA6)
2 Bedrooms, 1 single bed and queen size bed each
2 en-suite bathroom with WC, bath & shower
Air-Conditioned
Kitchen, Microwave
DStv (limited channels)
Breakfast Included
Frequently Asked Questions
Activities:
Self Drive
4x4 Eco Trails
Fossil Trail
Guided Game Drives
Sylvester Single Track
Bird Hides
Picnic Facilities
Office and Gate hours:
Administration: Mondays to Fridays 07:30 to 16:00
Reception: 07:00 to 19:00 daily
Main gate: 05:00 to 22:00 daily
Late arrivals and early departures must be arranged through Reception.
Game area gates: (1 April to 30 September) - 07:00 to 18:00
Game area gates: (1 October to 31 March) - 06:00 to 19:00
Facilities:
A fully licensed, a la carte restaurant
A shop where curios and basic commodities may be purchased is available between 07:30 and 20:00.
There is a washing machine and tumble drier in the camping site.
Picnic, braai and ablution facilities
The swimming pool in the rest camp is for overnight guests only.
Take Note
Pets are not allowed.
As outdoor lighting in camps is limited, a torch/headlamp is required when walking outside at night.
Firearms must be declared and sealed on arrival.
>Motorcycles are not allowed
Vehicle repair, medical, post office and police services at Clarens (17 km) or Bethlehem (± 60 km).
Remember to bring a hat, walking shoes, sun block, camera, binoculars, and wildlife reference books.
Hikers on day and overnight trails must always carry sufficient water.
Take cool and light clothing for summer and warm clothing for winter.
Area prone to sudden weather changes.
Use of drones inside/over the national parks is strictly prohibited
Climate
The winters are frosty and chilly, when temperatures drop to below 0 degrees Celsius, with snow sometimes visible on the peaks of the Nuweveld Mountains. Summers are hot, with temperatures rising to 40 degrees Celsius.
Any Questions?
We would be more than happy to help you. Give us a call or email us, and we will get back to you asap.
021 8135868
travel@toursa.com