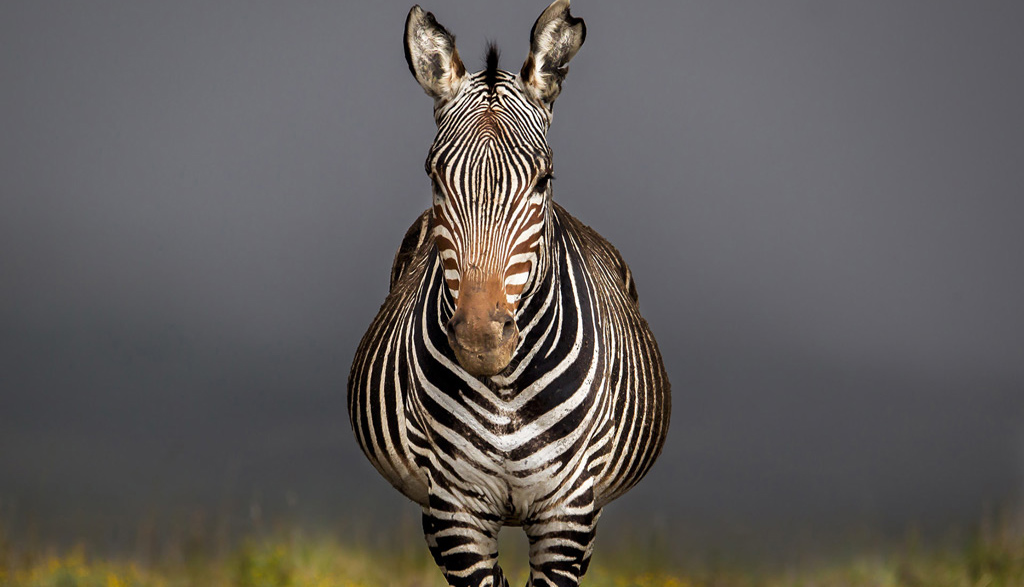 Mountain Zebra
The craggy heights of the Mountain Zebra National Park's Bankberg embrace rolling plains and deep valleys and has become an entrancing preserve for the Cape Mountain zebra. The Cape Mountian zebra differ from the plains zebra by having narrower stripes, absence of shadow stripes and orange facial colouration.
The park contains a rich variety of plant species and in spring the veld is covered with flowers. Fynbos and renosterveld bush flourish in the temperate climate where the rains come mainly during early summer and winter.
Camp Site (CK6P)
Camp site with power point
Family Cottage (FA4)
2 bedrooms, each with 2 single beds
Kitchen
Wc and bath
DStv (limited channels)
Guest House (GH6)
1 bedroom with 2 single beds
2 bedrooms, each with 1 double bed
3 bathrooms, each with w/c, basin and bath
Kitchen
Cottage (CO2)
1 bathroom with WC and shower
1 bedroom with 2 single beds
Air-conditioned
Braai areav
DStv (limited channels)
Kitchen with 2 plate stove, fridge and microwave
Sleeper couch suitable for 1 adult or 2 children
Veranda
Rock Chalet (GRC4)
1 bedroom with 2 single beds
1 bedroom with double bed
2 en-suite bathrooms with wc, bath and shower
Air-conditioned
DStv (limited channels)
Fully equipped kitchen with stove and oven
Indoor fireplace, braai area outsidev
Outdoor shower outside each bedroom
Veranda
View
Mountain Cottage (MC)
1 bedroom with 2 single beds
1 bedroom with double bed
No Eskom electricity
Solar panel provided light and running water
Only serviced every second day
Self-catered: paraffin, lamps, gas stove, fridge
Severe winter temperatures can be expected
Accessed with 4×4 or 2×4(diff lock) vehicles
Hikers bedroom, 6 bunk beds (own bedding required)
No bedding or towels provided for the bunk bedsv
Frequently Asked Questions
Activities:
Bird watching
Game viewing
Game drives and walks available
Climate:
Summers are warm, and winter nights are cold. Rainfall averages some 390 mm per annum, with regular snowfall on high lying areas.
Check In Hours:
Check in from 14:00 onwards.
Check out by 10:00 on day of departure.
Check In Time:
Check-in and check-out at 12:00
Camping Check in and out Time:
Check-in and check-out at 12:00
Gate Hours:
1 October to 31 March: 07:00 - 19:00
1 April to 30 September: 07:00 - 18:00
Take Note:
No collection of firewood.
Please do not feed the animals.
No pets are allowed in the park.
A general speed limit of 30 km/h must be maintained within the Park's boundaries.
Fines will be given if you drive off the roads.
Your vehicle can be searched at exit points.
You are not allowed to get out of your vehicle, except at places indicated to you on the map.
Firearms must be declared at reception.
The key for the gates must be returned to reception on the day of departure.
Please keep your entrance permit with you while driving in the park.
Any Questions?
We would be more than happy to help you. Give us a call or email us, and we will get back to you asap.
021 8135868
travel@toursa.com